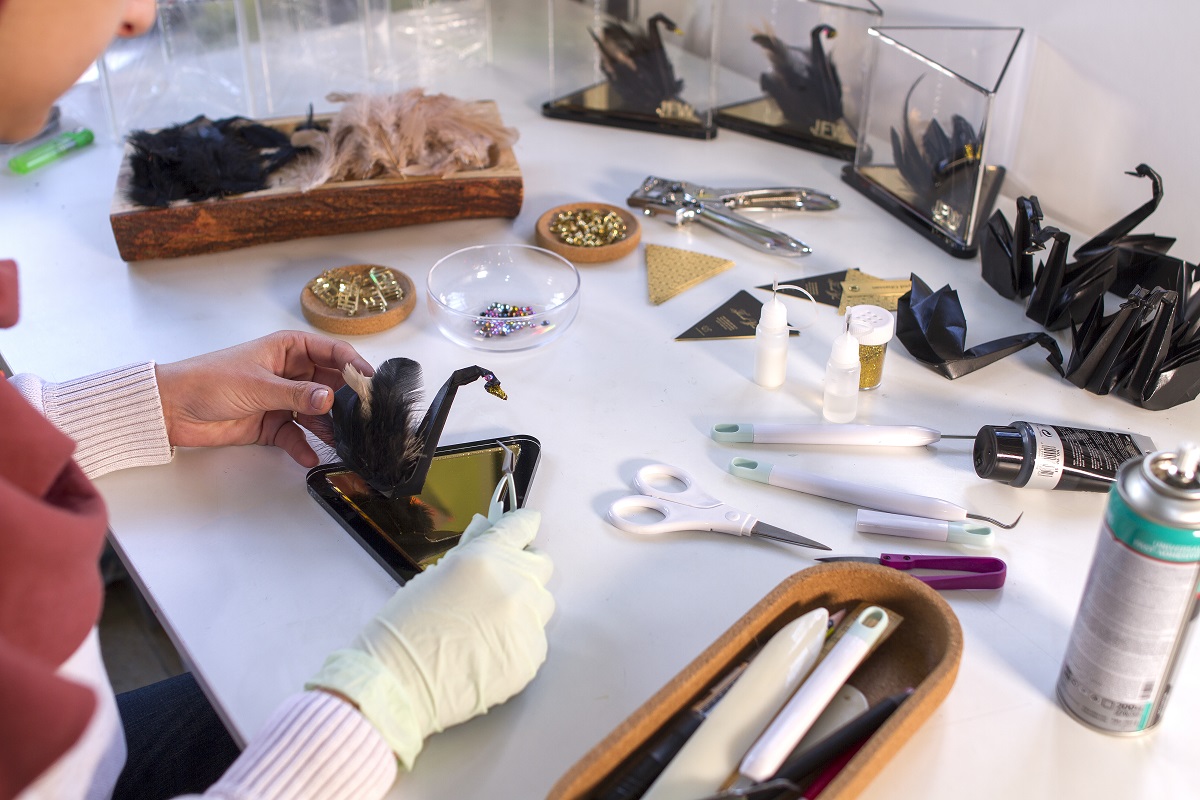 We were pleased to be part of JORDAN FASHION WEEK by Designing and hand-making of the VIP invitees.
This hand-folded origami Swan is made of black Italian paper covered by the most precious feathers. It is put on a handmade Plexiglas golden mirror base and preciously kept in a tringle Plexiglas cover.
This creation is 100% original and 100% handmade for The Jordan Fashion week VIP invitees. We at Qubatrus studio entirely designed this decorative object based on "Jordan Fashion week" logo designing concept, That's for we also designed and made the Plexiglas base and cover.
Also we made the label and a special Symbol just for this creation by the designer Souad Ghaffari. Printed and made from golden Italian paper.
Thanks to the Plexiglas, the sculpture will never be stained with dust or anything else.
Qubatrus is a designing studio founded by Raneem Koubaitary, a Syrian designer and paper artist who creates set design, window displays, back drops and installations, lighting units and decorative items, inspired by geometric, origami, and different paper arts.